New Rehabilitation Hospital Opens in Indianapolis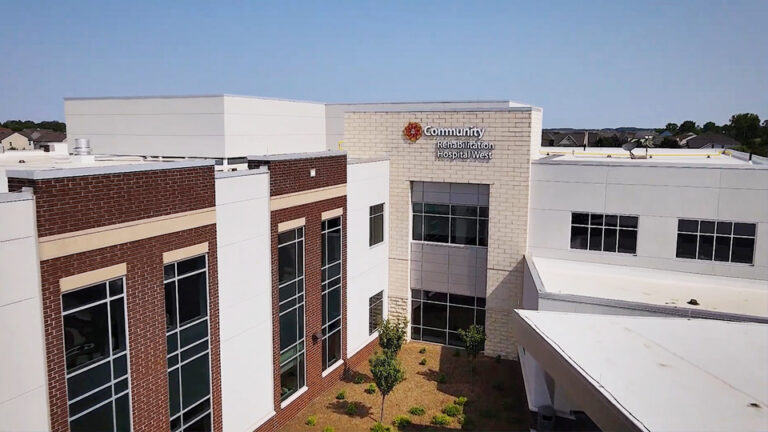 Indianapolis, IND
.
(05/23/2023):
Capital Growth Medvest is pleased to announce the completion of Community Health Network's new inpatient rehabilitation hospital in Brownsburg, Indiana. The new facility is a partnership with Community Health Services and Lifepoint Health/Kindred Rehabilitation. The joint venture represents their third rehabilitation hospital in the Indianapolis metro area.
The new 55,700-square-foot specialty inpatient hospital with all-private rooms will focus on patients who suffer from stroke, traumatic brain injury, spinal cord inputs, complex neurological disorders, orthopedic conditions, multiple trauma, amputation, and other injuries or disorders.
The two-story rehabilitation hospital features advanced multidisciplinary gyms, cooking therapy, cafeteria, and a courtyard to help patients return to daily living activities. A specialty brain injury unit includes monitored rooms, specialized beds and separate dining area to aid and support patients in their transition to daily activities.
"This partnership and this new hospital illustrate our commitment to enhancing health and well-being in the communities we serve," Community Chief Operating Officer Jason Fahrlander said. "We are thrilled that the same life-changing, patient-focused rehabilitation services we offer at our north and south hospitals will now be convenient and accessible to patients who live west of Indianapolis."
The completion of this project represents the fifth rehabilitation hospital developed by Medvest for a Lifepoint Health/Kindred Rehabilitation joint-venture. The hospital looks to employ 120 people. Earl Swensson Associates, Inc, a recognized leader among healthcare architecture firms, was the project's designer. Turner Construction Company, Indianapolis was the project's general contractor. This project was completed in April 2023, and is valued at $36 million.
About Capital Growth Medvest
Capital Growth Medvest, based in Birmingham, Ala., helps medical facilities operate efficiently through real estate development and funding support. Its founders have completed well over $1 billion in healthcare developments and acquisitions, giving them the experience to find solutions to the most complex needs. Today, it delivers the knowledge, relationships and resources to help reach an organization's goals. Visit us at medvest.com.
Comments or Questions:
Joe Baugh: (205) 969-7140