Build-To-Suit Developer
You have important goals for your project and our team will help you achieve them. We manage the execution of your project at your direction, allowing you to focus on your core business, while being assured that we have the knowledge and expertise to provide the best outcome.
Capital Growth Medvest can help with your next project's feasibility study, site acquisition, architectural planning, engineering, construction and financing – giving your organization time to focus on its patients.
Learn more about our medical real estate development services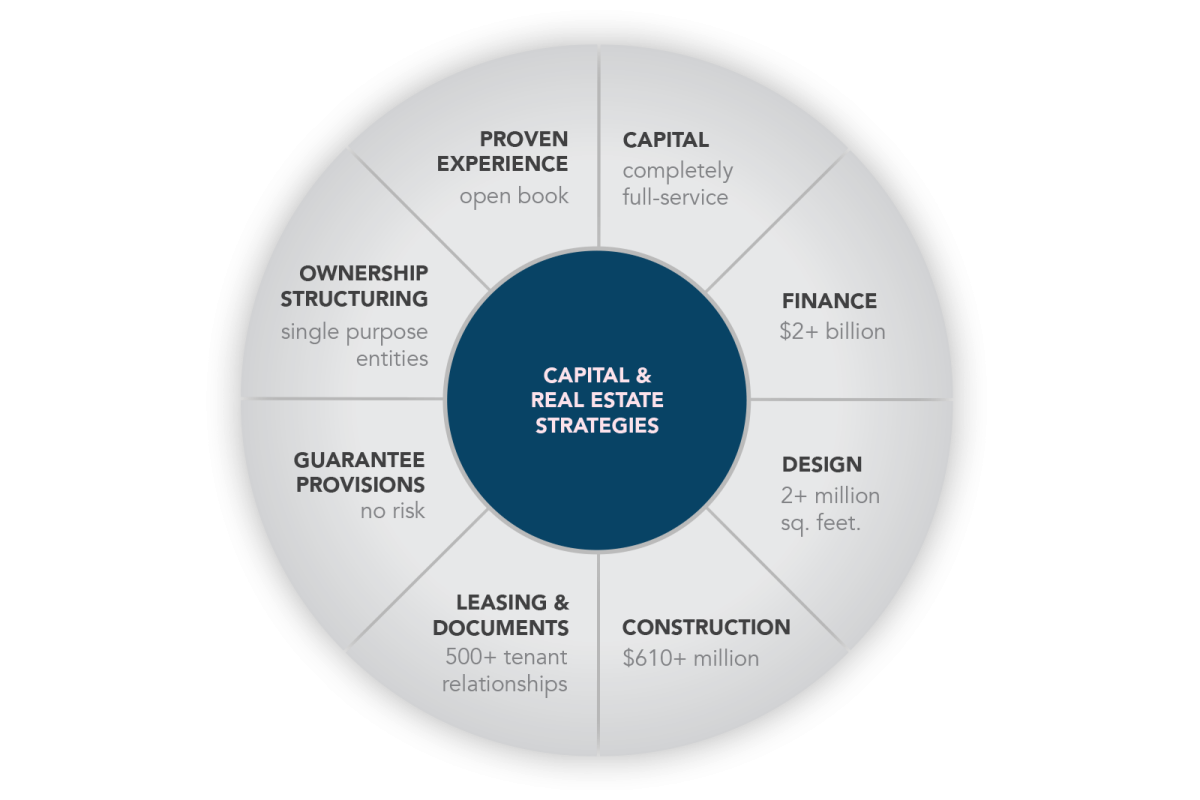 Flexible Turnkey Service
After working with healthcare providers across the country, we've learned the challenges you face running a medical care facility. We help simplify them. We can provide as much – or as little – assistance as you require based on your in-place staffing and experience.
When you are looking for a real estate partner – you want proven experience – and we provide it along with our open-book philosophy. We like to know what to expect and we're sure you do too. With our experience in successfully delivering over $2 billion in projects, we have the knowledge to help make your project a success.