Medvest Breaks Ground on Rehabilitation Hospital in Indianapolis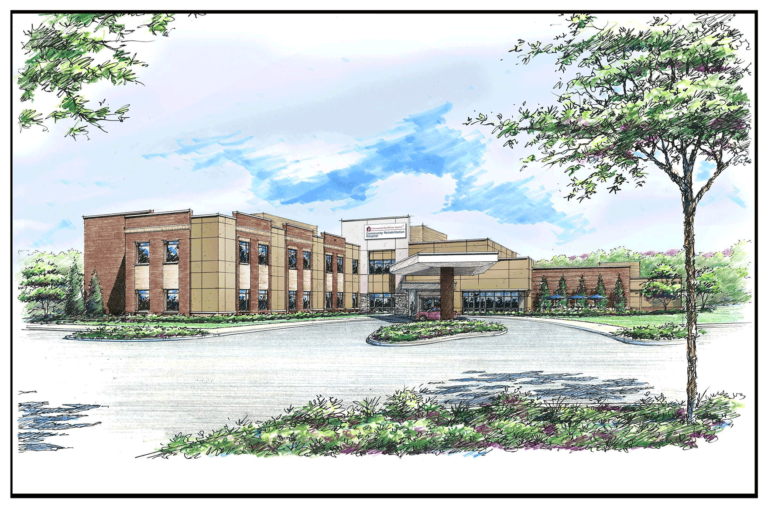 Indianapolis, IND
.
(02/24/2022):
Capital Growth Medvest has broken ground on a freestanding two-story, 55,000-square-foot, 40-bed inpatient rehabilitation hospital in Indianapolis. This project is a joint venture between LifePoint Health, previously Kindred Healthcare, and Community Health Network.
Serving west Indianapolis, this will be the third hospital venture for LifePoint Health and Community, which operate Community Rehabilitation Hospital North in northeast Indianapolis, and Community Rehabilitation Hospital South in Greenwood, Indiana.
"This is our fifth project with this team, and we are proud to partner with them in expanding their services to the Indianapolis market," said Joe Baugh, Managing Partner at Capital Growth Medvest."The group at LifePoint Health are nationally recognized experts in patient-focused, specialized rehabilitation. Improving healthcare for the community is a team effort, and we are proud of the team we have built to execute LifePoint Health's vision."
Turner Construction is the general contractor on the project slated for completion in Spring of 2023. Earl Swensson Associates is the architect. The state-of-the-art facility will have all private rooms and focus on acute rehabilitation for patients recovering from stroke, traumatic brain injury, spinal cord injury, complex neurological disorders, orthopedic conditions, multiple trauma and amputations. It will feature large multidisciplinary gyms outfitted with the latest therapy tech, including augmented reality balance trainers, therapy bionics and a full body exoskeleton. The facility will have transitional living apartments, a therapeutic courtyard, as well as an acquired brain injury unit with its own private dining and therapy gym.
"As we consider the needs of patients and how we can best align our resources to meet those needs, we realized patient-focused, specialized rehabilitation services in our west region made sense," said Community Chief Operating Officer Jason Fahrlander. "Our goal in everything we do is to deliver exceptional care where and when patients need it. We are happy to have a partnership that allows us to build on that promise in the Indianapolis market."
About Capital Growth Medvest
Capital Growth Medvest, based in Birmingham, Ala., helps medical facilities operate efficiently through real estate development and funding support. Its founders have completed well over $1 billion in healthcare developments and acquisitions, giving them the experience to find solutions to the most complex needs. Today, it delivers the knowledge, relationships and resources to help reach an organization's goals. Visit us at medvest.com.
Comments or Questions:
Joe Baugh: (205) 969-7140