Medvest Begins Hospital Development in Tacoma, Wash.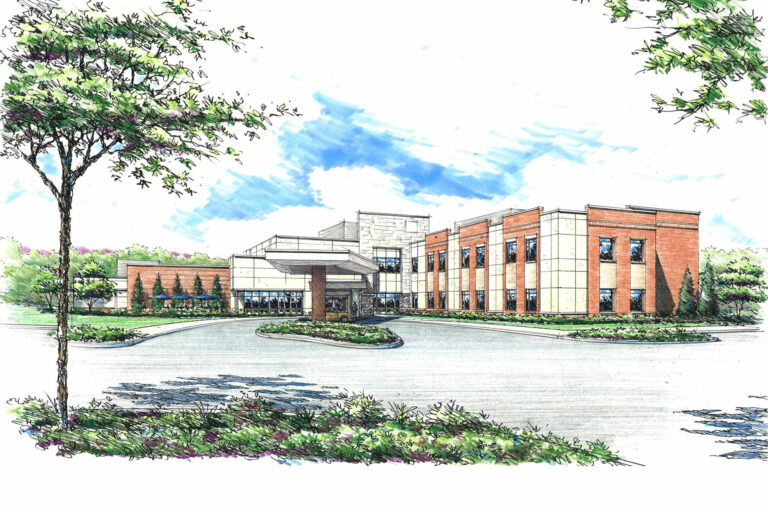 © Earl Swensson Associates, Inc
TACOMA, WASH
.
(05/10/2017):
Capital Growth Medvest has started development on a 60-bed inpatient rehabilitation hospital in Tacoma, Washington. The new facility is a joint venture between Kindred LifePoint Healthcare, Inc. and CHI Franciscan Health. The new $31 million hospital is designed by Earl Swensson Associates, Inc, based in Nashville, Tennessee, which is consistently recognized as one of the top healthcare design firms by Modern Healthcare. The general contractor of the project is Aldrich + Associates, based in the Bothell, Washington, which provides construction services throughout the Pacific Northwest.
Capital Growth Medvest recently completed a new hospital in Great Falls, Montana, before continuing its goal of improving access to healthcare along the West Coast. "Care for patients needing long-term rehabilitation care has hit a tipping point in Pierce County," said Ketul Patel, CHI Franciscan's Chief Executive Officer. "[This] is a giant step toward meeting that critical need." Kindred LifePoint's President and Chief Executive Officer, Benjamin A. Breier, added "Kindred is proud of partnerships, such as this, with some of the nation's leading health systems because they recognize how our post-acute expertise and patient-centered care model help drive efficiencies and clinical integration. These collaborative efforts deliver the best in patient care…"
Kindred LifePoint Healthcare, which will operate the new hospital, is recognized for its leadership in healthcare as one of Fortune magazine's Most Admired Healthcare Companies and by its standing in the Fortune 500. CHI Franciscan Health, founded in 1891, is a non-profit health system based in Tacoma, Washington with a team of almost 12,000 doctors, nurses and staff supporting Pierce, King and Kitsap counties across more than 100 primary and specialty clinics.
About Capital Growth Medvest
Capital Growth Medvest, based in Birmingham, Alabama, helps medical facilities operate efficiently through real estate development and funding support. Its founders have completed well over $1 billion in healthcare developments and acquisitions, allowing them to find solutions to even the most complex needs. Medvest delivers the knowledge, relationships and resources to help reach a facility's goals.
Comments or Questions:
Joe Baugh: (205) 969-7140