Medical Development Breaks Ground In Great Falls, Mont.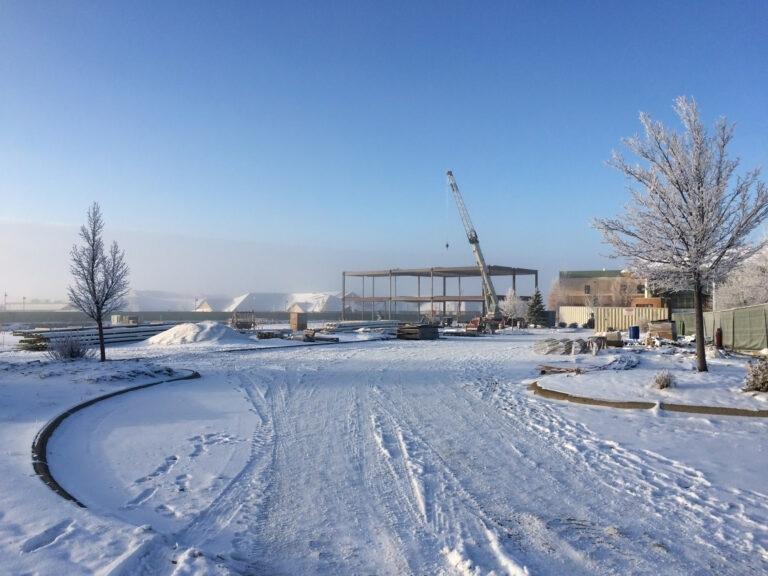 GREAT FALLS, MONT
.
(12/19/2014):
Capital Growth Medvest, a medical developer based in Birmingham, Ala., has recently broken ground on Great Fall Clinic Medical Center's replacement hospital in Great Falls, Mont. The new 60,000-square-foot multi-specialty medical facility is expected to reach completion in the fall of 2015.
Great Falls Clinic, founded by four general practitioners in 1917, was the first group practice in Montana and the fourth oldest west of the Mississippi River. Today, it strives to meet the needs of roughly 225,000 residents in the seventeen counties it serves. The Great Falls Clinic remains focused on both recruiting and retaining physicians through the delivery of the latest medical technology – and this replacement hospital is positioned to help the clinic continue meeting that goal.
Several Alabama companies are working together to help build the replacement hospital, including Goodwyn, Mills and Cawood, a top-ranked architectural firm; Brasfield & Gorrie, one of the nation's largest general contractors; and Capital Growth Medvest, with a medical development team handling well over $1 billion in healthcare projects.
The 19-bed hospital, equipped with operating rooms, procedure rooms and emergency room, is estimated to take 15 months to complete.
About Capital Growth Medvest
Capital Growth Medvest helps medical facilities operate efficiently through real estate development and funding support. Its founders have completed well over $1 billion in healthcare developments and acquisitions allowing them to find solutions to even the most complex needs. Medvest delivers the knowledge, relationships and resources to help reach a facility's goals.
About Goodwyn, Mills & Cawood, Inc.
Goodwyn, Mills and Cawood, Inc. (GMC) is ranked among the nation's top architectural firms by Modern Healthcare and is licensed in 48 states. Our team comprises architects, interior designers, community planners, landscape architects, civil engineers and more, who approach design with a comprehensive perspective. Through this collaboration, our firm yields efficient, safe and functional spaces designed to exceed client expectations and provide exceptional patient experiences.
About Brasfield & Gorrie
Celebrating 50 years in business, Brasfield & Gorrie is one of the nation's largest privately held construction firms, providing general contracting, design-build, and construction management services for a wide variety of markets, including healthcare, commercial, institutional, federal, municipal, industrial, infrastructure, and water/wastewater treatment. We serve clients from offices in Atlanta and Columbus, Georgia; Birmingham, Alabama; Dallas, Texas; Jacksonville and Orlando, Florida; Nashville, Tennessee; and Raleigh, North Carolina. Brasfield & Gorrie has approximately 2,600 employees, and its 2013 revenues were $2.3 billion. Engineering News-Record ranks Brasfield & Gorrie 22nd among the nation's "Top 400 Contractors" for 2014.
Comments or Questions:
Joe Baugh: (205) 969-7140