Joint Venture Selected To Expand Auburn Research Park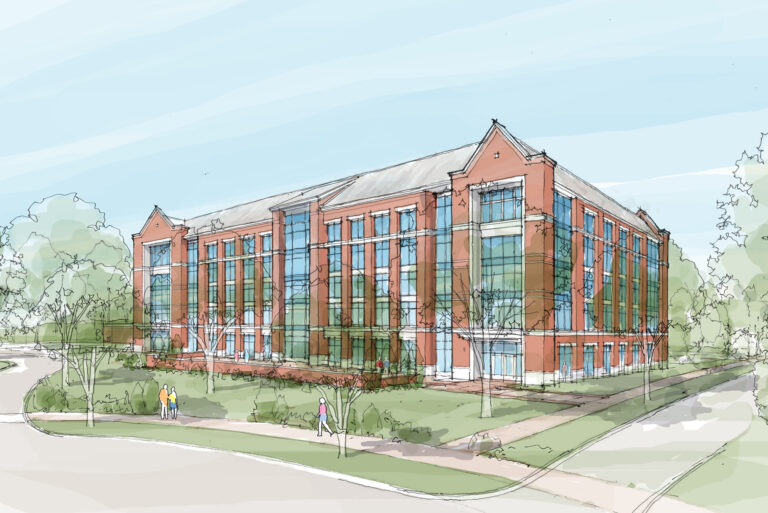 © Architect: Goodwyn, Mills & Cawood
AUBURN, ALA
.
(07/23/2018):
A new joint venture between Capital Growth Medvest and Harbert Realty Services has been selected to develop two new buildings in Auburn Research Park. The Research & Innovation Center and Building 6 will expand on the innovative business and research park — first opened in 2008. The design of the buildings is currently underway with Goodwyn, Mills & Cawood.
The Research & Innovation Center, a 100,500-square-foot 5-story structure, is expected to break ground in the first half of 2019. The new building will house Auburn University's Research and Economic Development organizations, Harbert College of Business Tiger Cage Accelerator and Incubator, a restaurant, and commercial office space.
The second structure, Building 6, is planned to be a 4-story 80,400-square-foot facility and break ground in the second quarter of 2019. East Alabama Medical Center will be the owner-operator and the building will include a free-standing emergency department on the first floor, an ambulatory surgery center, and clinical space. The State of Alabama has granted the Certificate of Need for the free-standing emergency department and ambulatory surgery center.
Each building is scheduled to take around 14 to 15 months to complete by the general contractor, which has yet to be selected.
About Capital Growth Medvest
Capital Growth Medvest, based in Birmingham, Alabama, helps medical facilities operate efficiently through real estate development and funding support. Its founders have completed well over $1 billion in healthcare developments and acquisitions, allowing them to find solutions to even the most complex needs. Medvest delivers the knowledge, relationships and resources to help reach a facility's goals.
About Harbert Realty Services
Birmingham-based Harbert Realty Services ("HRS") is one of the largest privately held, full-service commercial real estate firms in the Southeast. HRS was founded with its main focus to bring value to its customers and clients. For over 30 years, HRS has built a business around this focus and strives to achieve this in every transaction.
Comments or Questions:
Joe Baugh: (205) 969-7140