New Rehab Hospital Breaking Ground In Knoxville, Tenn.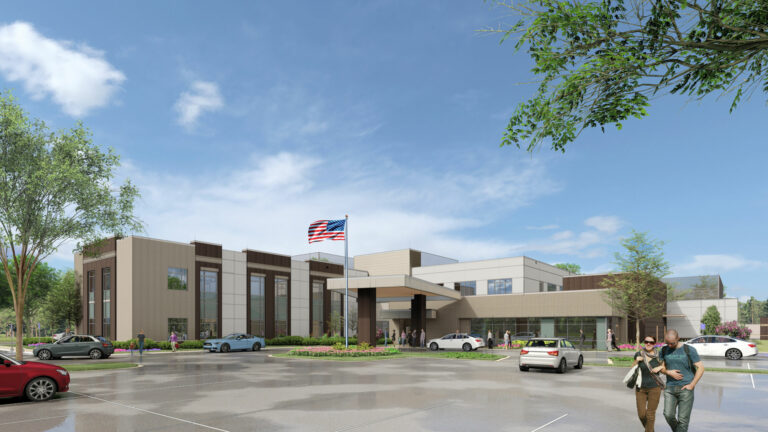 © ESa
KNOXVILLE, TENN
.
(04/21/2020):
Capital Growth Medvest, a thriving medical real estate developer based in Birmingham, Ala., is expected to break ground next month on a new two-story rehabilitation hospital in Knoxville, Tenn. The new 71,000-square-foot medical facility is expected to reach completion in the summer of 2021.
The new facility is being developed for a partnership between Kindred LifePoint Healthcare, Tennova Healthcare, and the University of Tennessee. The new 57-bed inpatient rehabilitation hospital will improve access, cost effectiveness, and treatment options to patients seeking the hospital's rehabilitation services. The facility will provide all private rooms, including dedicated wings for stroke and brain trauma patients. The hospital will also feature a therapy gym, private therapy rooms, a cooking therapy room, and an "Activities of Daily Living" therapy suite.
"This will truly be a joint effort, relying equally on the expertise and talent of our three organizations," said Joe Landsman, president and chief executive officer of UTMC. "We're very excited to be working together with other reputable healthcare partners in our region—and at the national level—to do what's best for our community's healthcare needs."
JE Dunn Construction, one of the top builders in the country, is the general contractor. Earl Swensson Associates, a nationally recognized architecture firm located in Nashville, is the project architect.
About Tennova Healthcare
Tennova Healthcare includes 10 hospitals and more than 115 physician clinics. The health network has more than 7,000 employees, 2,800 physicians on the combined medical staffs, with nearly 60,000 admissions and 373,000 emergency department visits each year.
About The University of Tennessee Medical Center
The mission of The University of Tennessee Medical Center, the region's only hospital to achieve status as a Magnet® recognized organization, is to serve through healing, education and discovery. UT Medical Center, a 609-bed, not-for-profit academic medical center, serves as a referral center for Eastern Tennessee, Southeast Kentucky and Western North Carolina. The medical center, the region's only Level I Trauma Center, is one of the largest employers in Knoxville.
About Kindred LifePoint Healthcare
Kindred LifePoint Healthcare, LLC is a healthcare services company based in Louisville, Kentucky with annual revenues of approximately $3.2 billion. At December 31, 2019, Kindred LifePoint through its subsidiaries had approximately 33,000 employees providing healthcare services in 1,738 locations in 46 states, including 71 long-term acute care hospitals, 21 inpatient rehabilitation hospitals, 10 sub-acute units, 95 inpatient rehabilitation units (hospital-based) and contract rehabilitation service businesses which served 1,541 non-affiliated sites of service. Ranked as one of Fortune magazine's Most Admired Healthcare Companies for nine years, Kindred LifePoint's mission is to help our patients reach their highest potential for health and healing with intensive medical and rehabilitative care through a compassionate patient experience.
About Capital Growth Medvest
Capital Growth Medvest, based in Birmingham, Alabama, helps medical facilities operate efficiently through real estate development and funding support. Its founders have completed well over $1 billion in healthcare developments and acquisitions, allowing them to find solutions to even the most complex needs. Medvest delivers the knowledge, relationships and resources to help reach a facility's goals.
Comments or Questions:
Joe Baugh: (205) 969-7140